The Cafe Lotus arranges bespoke experiences and tailor-made for you best dining experience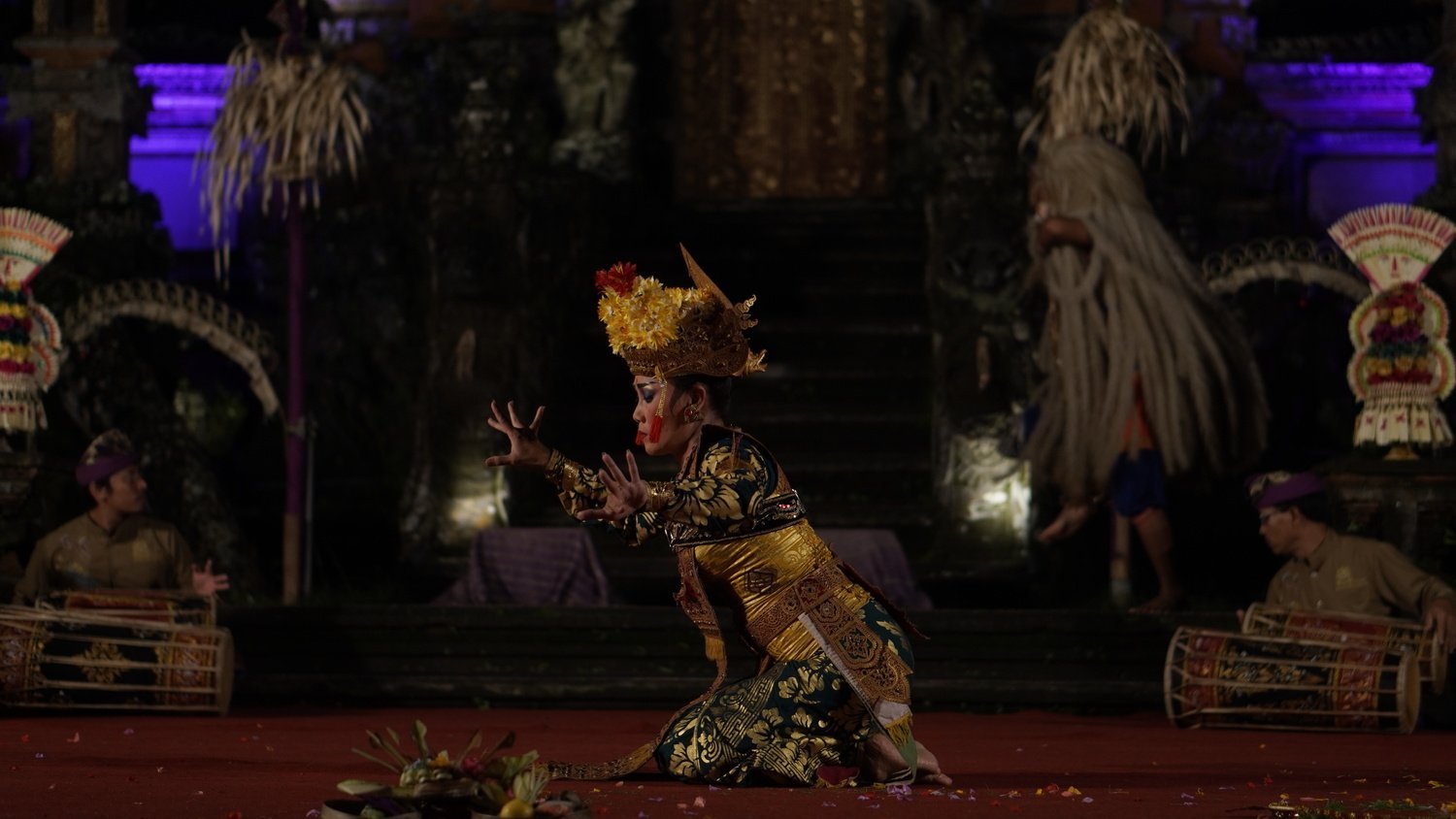 An Exquisite Showcase of Traditional Balinese Dance
Experience the awe-inspiring Balinese dance performance at The Cafe Lotus Ubud's beautiful main stage, set against the backdrop of the magnificent Pura Saraswati temple. Surrounded by blooming lotus flowers and the intricately carved Kori Agung gateway, the stage is a visual masterpiece that sets the scene for an extraordinary evening of cultural immersion. Join us at The Cafe Lotus Ubud and be enchanted by the enchanting combination of captivating dance, breathtaking scenery, and the rich cultural tapestry of Bali.
Price at IDR 100,000 net / person
Find the itinerary as below :
Monday = Joged Dance
Tuesday = Ladies Orchestra and Dance Troupe
Wednesday = Ramayana Ballet
Thursday = Barong Dance
Saturday = Legong Dance
Sunday = Janger Dance
A magnificent feast that takes diners on a journey through the diverse flavours of Indonesian cuisine. The elegant setting, with views of the lotus pond and Pura Saraswati temple, sets the stage for this regal dining experience. Upon being seated, guests are presented with a meticulously crafted Bokor, an ornate tray where a lavish spread of succulent grilled meats, fragrant curries, vibrant vegetable creations, and an array of condiments and sambals is artfully arranged.
Each dish offers a symphony of flavours, tantalizing the taste buds and immersing guests in the rich culinary heritage of Indonesia. The visual spectacle of the Royal Rijsttafel, presented in the crafted Bokor, an ornate tray adds to the sensory delight and creates an unforgettable dining experience at Cafe Lotus Ubud.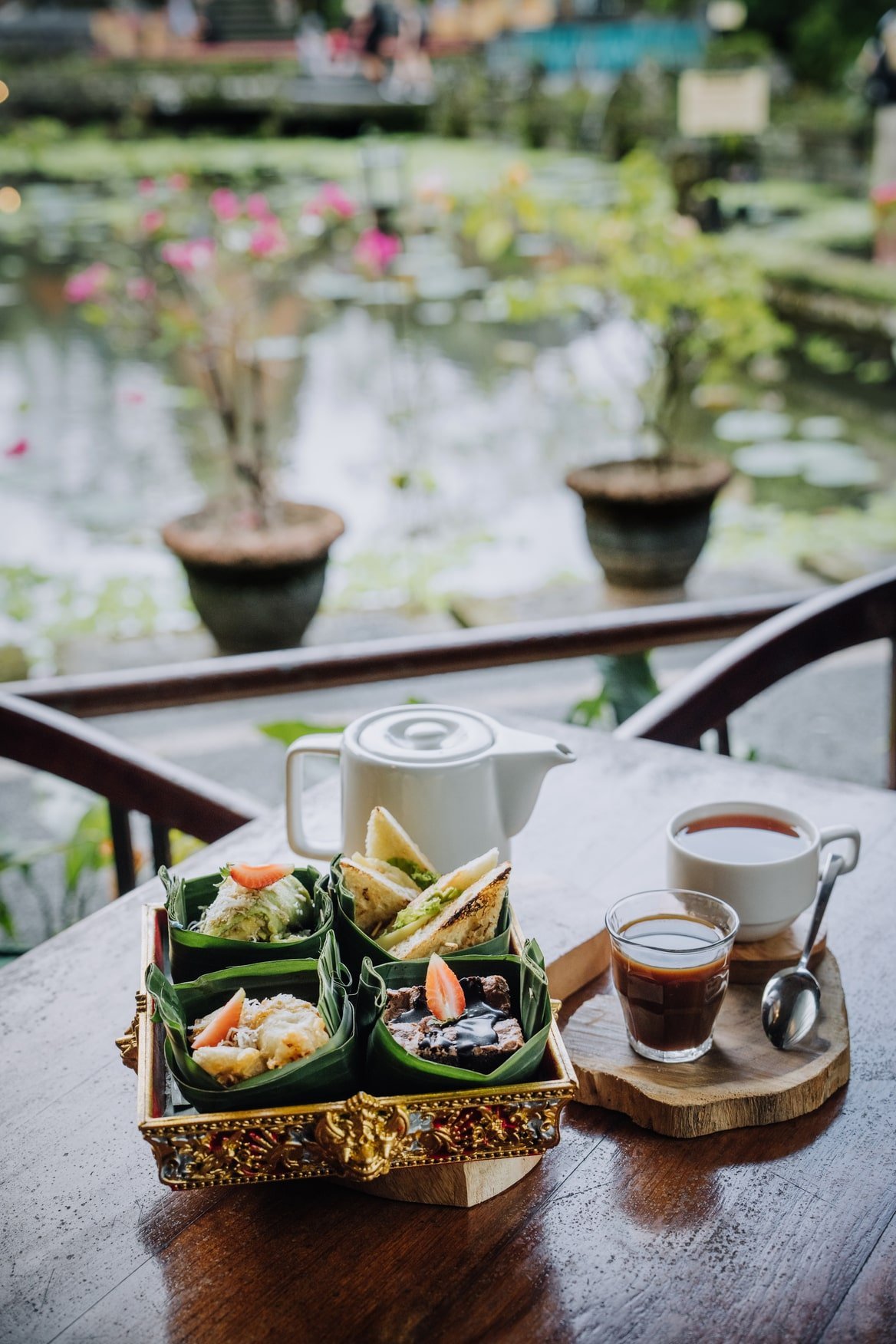 Ramasita & Dharmawangsa Afternoon Tea
Indulge in a delightful afternoon tea experience at Cafe Lotus in Ubud, Bali. Set against the serene backdrop of a lotus pond and the magnificent Pura Saraswati temple, this charming cafe offers a selection of classic teas and Bali coffee. Enjoy the exquisite presentation of an ornate Bokor, filled with delightful traditional bites and cakes. Pair these delectable treats with a fine selection of teas or freshly brewed coffee for a truly memorable and indulgent afternoon at Cafe Lotus.